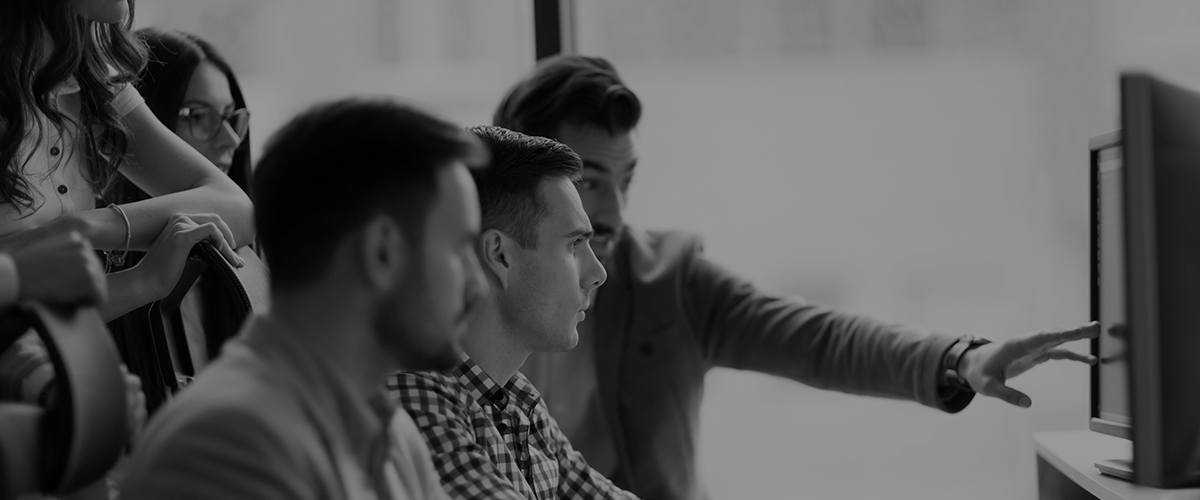 What's the process for engaging an analytics partner?
This will come as no surprise, but getting external analytics help isn't a one-click kind of deal. Unlike a B2C purchase or online interaction, the process of engaging with a third-party expert can often seem intangible and complex. Datamine's vision is to help people benefit from analytics every day, but no one can benefit from analytics (or assistance from a third party) if they don't know where to start.
So we decided to remove that barrier.
Working with a third partner analytics provider: the steps
When you're on the hunt for the right analytics partner, there are a few things to remember first. To begin with, you want to make sure you find a company that isn't tied to any particular tool or system, otherwise your problem will often end up being moulded to their solution rather than the other way around. Instead, it's best to find a partner that will walk you through a mutual diagnostic process before suggesting solutions or trying to sell you on one of them.
The second important thing to know is that you don't need to have your 'problem' perfectly crystalised and understood in order to get help with it - a good analytics partner will have a robust process for helping you figure it out. Even if you think you know what your problem is, it's best to still work through that process with them so you can both fully understand the issue, what the value of solving it is, what needs to change and how to implement it.
With that said, here is the process Datamine takes people through when they reach out to us about a potential partnership.
---

1. Have an initial chat
Before we get into the nitty gritty of problem analysis and solution design, we like to make sure we're the right fit for you and you're the right fit for us. This is usually a quick initial meeting between your team and ours, and if all goes well, we move on to step two.

2. Sort out the problem and the solution
The bulk of the up-front work will be in mutually diagnosing the problem and co-designing the solution. We'll often run workshops with key stakeholders and decision-makers from your business to agree on the nature of the problem, the value of solving it and some potential solutions. The goal of these initial meetings is to determine what value can be unlocked and what roadblocks might get in the way of it being unlocked.

3. We put together a proposal
After these workshops, Datamine puts together a document that outlines the following for the client to review before proceeding:
What we've agreed
What the deliverables will be
The approach we'll take
The cost of the work based on value outlined above
What success looks like
What might get in the way and how we'll deal with it

4. Get sign-off
From here, we can tweak the proposal if needed until we reach an agreement and get signatures - then we're off to the races!

5. Assigning project teams
Depending on the nature and complexity of your project, our different teams will require different levels of involvement. Every project we take on at Datamine will have an Account Director, an Owl (click here to read about what this role means), and at least one techie assigned to it. Some projects may require a high level of collaboration on both sides, some may not - that's why it's important that expectations are clear from the outset. This includes the methods and frequency of communication - do we chat over Jira? Or have regular meetings? Or have a governance group? All of this needs to be decided before any analytical work begins.

6. Beginning the work
From here, our technical teams will get to work on the analysis. Best practice for this process is to have an iterative cycle where the analyst presents back initial results to key stakeholders, making sure they pass the common sense test and keeping the client involved. We go through this process until everyone is happy with these initial results, and from there we start to consider implementation and how to prepare for it.

7. Delivery and implementation
Once the analysts are done with the technical work, the Owl takes the final results and puts them into a visually engaging and digestible format to present back to you. This isn't always the end, though - depending on the nature of the project, there are usually changes that need to be implemented off the back of a project. Sometimes these are straightforward enough for clients to handle internally, but if you do need help, we make sure you get all of the assistance you need to see value from the project. Which leads to the final step...

8. Value capture and measurement
Once the results of the project have been implemented, we always take a step back to measure the value. This is why we spend so much time up-front on step two - by returning to the original scope of work, we can see if we met the initial goal for the value capture. One of Datamine's six values is 'Never fail to deliver a solution', and a solution isn't really a solution if you're unable to measure the value of it. Is the client happy? Have the results been useful or impactful? Is there anything we should do differently next time?
---
For more information about how we help clients through the analytics process (and the value we can add), check out the Datamine Guide to Data Strategies below - it's an outline of our 'analytics blueprint', which we work through with clients in step two of the process outlined above.
Got a sticky challenge that comes to mind when reading this article? Get in touch with us (as per step one!), and let's chat it through.