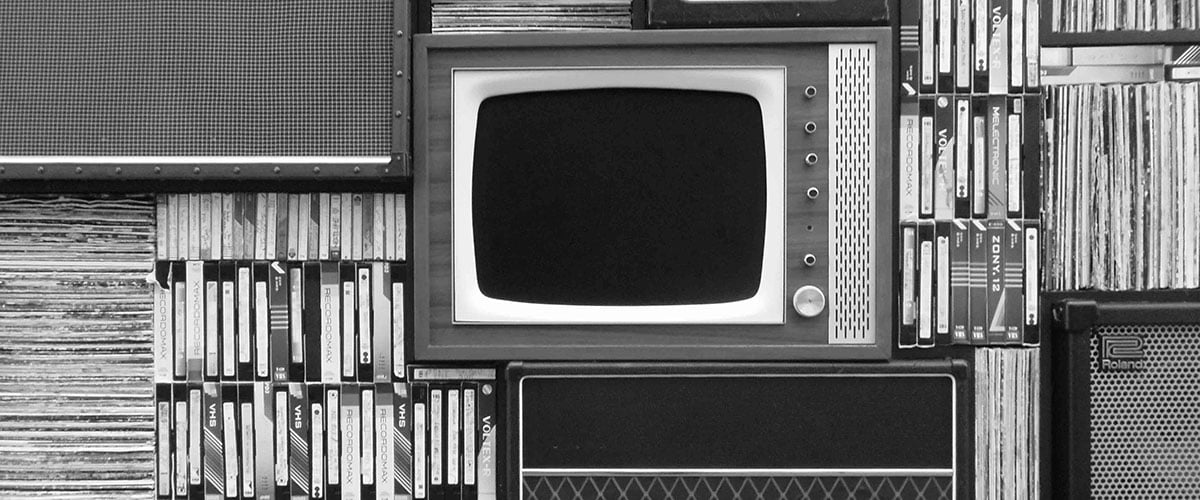 Half your media spend is wasted - which half is it?
An old quote from about a century ago says, "Half the money I spend on advertising is wasted; the trouble is I don't know which half." While the proportions on this might not necessarily hold true today (one can hope), wasted marketing and advertising spend is still a significant challenge facing businesses globally.

A 2018 survey from Rakuten Marketing revealed that marketers estimate an average of 26% of their media spend goes to waste. Kiwis spent over NZ$2.6 billion on advertising in 2018, according to the Advertising Standards Authority (ASA) - this spend was spread primarily over nine different channels, with digital, television and newspaper holding the majority shares. By the logic above, somewhere around $676 million was spent on ineffective or un-targeted marketing in one year alone.
There is such a proliferation of mediums at our fingertips, meaning best we rarely concentrate our efforts solely on one channel. But how do we know we are getting the right mix of media? And are we wasting spend on channels, people or periods that won't deliver the results we're looking for? Here's how to find out.
Determine how effective your advertising is
With the emphasis on digital 'clicks' to measure marketing success, it's easy to forget that it's not about reaching the most people - it's about reaching the right ones. Knowing who these people are and how to reach them is worth its weight in gold.

While Google Analytics and other tools can give you an overall sense for how many interactions you're getting and from what kind of people, they don't offer the full picture. Instead, it's important to dig into your historic advertising data to determine which of your activities are actually seeing the greatest ROI - funnily enough, it's not always the 'best performing' campaign that brings in the most recurring revenue.
In Datamine's experience, there are a number of ways to hone in on your best performing campaigns. The first is through data modelling – Datamine's proprietary 'Big Wave' model uses historical situations and variables to create a baseline and determine what should have happened and how important different factors are to the result. Click here to read another article that goes into this more deeply.
Another great way to get this insight is through a media effectiveness and optimisation project. Doing so provides solid evidence to use in developing your media schedule, as it offers clues on how much, where and when you should be advertising.
How does it work?
The first step in this project is accessing and cleaning up your advertising data. We'll need to look at a number of different metrics, such as the following:
Time and date of advertisements
Mediums used
Sub-channels used (e.g. which TV channel, which website, which newspaper)
Type of advertisement (for what product)
Physical layout of advertisement
Number of impressions
Customer and purchase information
Call centre information
From there, we can analyse those different datapoints to determine:
Who is buying what (and when) across the year
Which media combinations are having a more direct effect on transaction volumes
The impact of different placement within a channel (e.g. sections of a newspaper)
How to reallocate spend for different times of the year to stay ahead of competitors and optimise for seasonality
How to adjust offers and experiment with alternative channels
What's controllable and what's not
---
Advertising is key to successful marketing – but only if those dollars aren't being wasted on the wrong audience. Keen to get deep insight into your media effectiveness but not sure where to start? Click on the banner below to tell us a bit more about your challenge so we can offer some guidance. Until then, check out the following case study outlining a media effectiveness project we did for an American insurer.

Challenge
An American company was the first insurer to sell car insurance direct to Japanese consumers, instead of via brokers. Over the course of 18 months, the company used multiple media channels for sales promotion to grow their car insurance sales. The company wanted to understand the real contribution each media was making to sales, to inform their future media spend.

Solution
Datamine set out to identify the influence that television and newspaper spend had on sales attributable to other channels. Datamine built a model to link weekly sales to the weekly spend in each of the five media channels – television, newspaper, magazine, satellite television and direct mail. The model was built to factor in weekly media mix and spend, competitor activity and other 'environmental' variables.

Result
The model found a proven link between television spend and direct mail campaigns – they had more impact and higher response rates when there was a television campaign running at the same time.
This assessment enabled the company to clearly see what effect their chosen channels had on sales and allocate their advertising resources, going forward, to align with the most effective channels. This analysis also helped them justify their television spend, because the ROI made their expensive television campaigns viable.