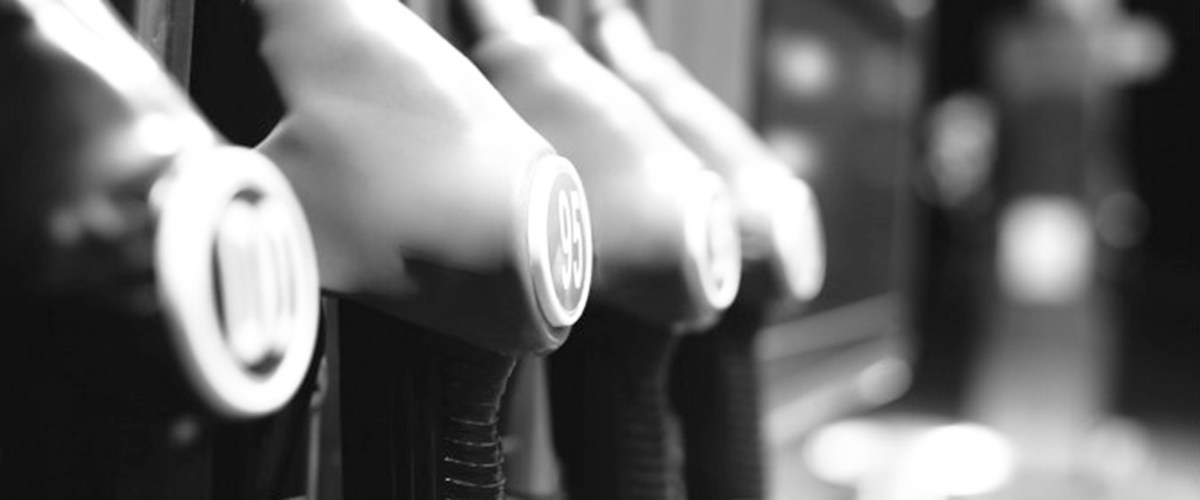 We have NZ fuel price data, and so could you.
Petrol - it's the lifeblood that keeps modern society running. When you think about the amount of movement that things and people make every day, whether through public transportation, freight, air travel, motor vehicle driving, boating or more, the scope of fuel's influence finally begins to be put into perspective. And with New Zealand fuel costs having reached their highest ever level last year, more businesses, government agencies and research organisations are recognising petrol price as an important metric to track, whether as an indicator of costs, profits, consumer behaviour or regional competitivity.
Until now, retail fuel price information (comprehensive, detailed and up-to-date price data that you can buy access to and use for a specific business purpose) in New Zealand has been difficult to source on a large scale.
But if that's what you're looking for, we've got you covered.
What exactly do you mean by NZ fuel price data?

Datamine's retail fuel price data is the most comprehensive database of its kind in New Zealand. It provides both historical and live price information for all fuel brands and types from over 1500 stations nationwide. This kind of centralised database also offers visibility into hourly price fluctuations at almost all NZ petrol stations, all the time, allowing for a higher level of analysis in the NZ retail consumer market.
Why is fuel price information useful?
You can buy access to data all the way back to 2015 (with improved coverage from Jan 2017), which is particularly valuable for research and analysis of past fuel trends over time. It's also possible to purchase an ongoing subscription to live fuel price data, which typically suits companies looking to monitor price movement, lower costs or keep an eye on the market.
Whether you want an overview of price trends as a whole, relativity of different brand prices or analysis of particular fuel products and stations, you can get access through Datamine's fuel database. Using our innovative pricing structure, you can design and only pay for the amount of data and level of detail you need.
Datamine stands behind the accuracy and robustness of our enhanced fuel price information – the data is up-to-date, comprehensive and quality assured by our team to meet our strict quality standards.
Who could benefit from NZ fuel price data?
There is a wide range of business and personal use cases for petrol price information. Here are some examples of entities we work with:
Location service organisations:

Driver navigation systems and location service providers can benefit from having access to the location of nearby gas stations through our geo-located data, including available brands, products and respective prices

Fuel companies: Our price data allows for real time analyses of price movement to help develop competitive pricing strategies on a store by store, regional and national basis
Rideshare/Fleet companies: Rideshare organisations, taxi services or other fleets can use fuel price information to manage costs

Watchdog organisations

: Government bodies and consumer research organisations need to monitor change and relativity in fuel prices - for example, they need to check that regional fuel taxes are applied correctly within regions, or price isn't changing price disproportionately in certain areas unfairly to consumers

Retail, professional services, transport or infrastructure

: Fuel price information is useful for businesses whose stores, products or services are influenced by the amount of motorist travel in New Zealand, and therefore are impacted by driving or purchasing behaviour as fuel price changes
This list is not exhaustive by any means, and many other types of organizations are also finding value in retail fuel data.
How much does NZ fuel price data cost?
There are a few different use cases for businesses or individuals looking to purchase this data:
Research
Use fuel price data for individual, NGO or academic research purposes*. You can receive the data in two ways:
One-off fuel price history: If you're interested in researching historical fuel prices, you can buy existing data aggregated by either brand, region per brand or station (starting at $180 + GST for the one-off supply)
Regular ongoing supply: If you need fuel price data moving forward, you can pay for a subscription that will give you the min/max/average fuel prices either daily, weekly or monthly. This is also aggregated by brand, region per brand or station and starts at $300 + GST per month
*conditions apply
Commercial
Purchase access to NZ fuel price data for commercial purposes as a one-off extract or on ongoing basis:
One-off fuel price history: Organisations interested in buying access to historical fuel price data can do so – again, broken down by brand, region per brand, station or a bespoke configuration if needed. Pricing starts at $1,800 + GST per extract
Regular ongoing supply: Like with the research data, businesses are able to subscribe to receive either monthly, weekly, daily or bespoke breakdowns of the minimum, maximum or average fuel price. This too is divided by brand, region per brand and station, or can be tailored to suit a specific business use case. The monthly subscription prices to the full dataset (based on all available fuel types, brands, regions or stations) start at $900 + GST per month. Set up fees may also apply to ongoing supply and are quoted on inquiry.
Real-time fuel data: POA - Contact Datamine below to get a quote
Keen to learn more about Datamine's fuel price database and how your business could benefit from it? Click below to chat with our team.