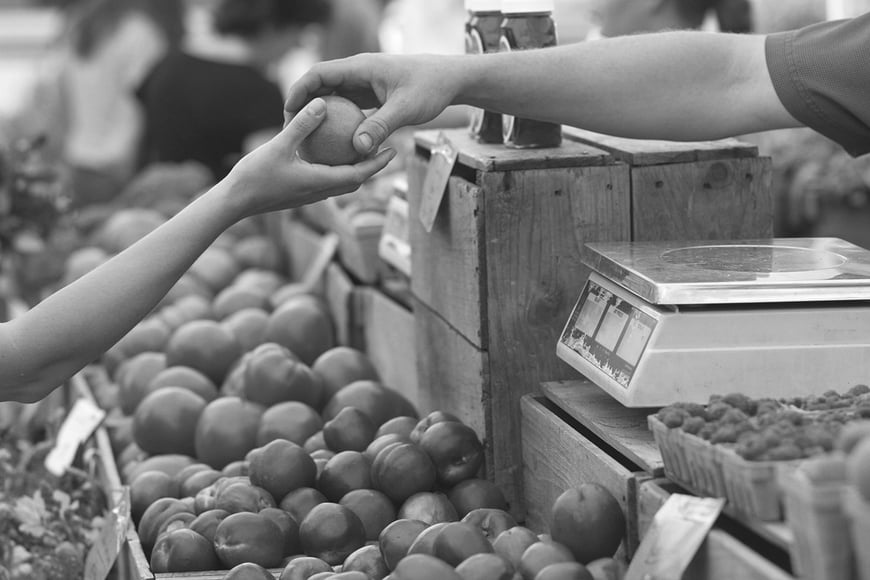 Fantastic Customers and Where to Find Them
hint- in your data
As a marketer, there are few things worse than spending a bunch of time and resource on a campaign and only catching a few small fry, especially when you really needed to reel in some big, valuable fish. For large organisations with huge, complex customer bases, casting a wide net in marketing campaigns can seem like the easiest option – but this approach often means that the big fish are so mixed in with the small fry that it's nearly impossible to separate and catch them.
The desire for deeper customer insight and the identification of high value customers are two of the most common challenges businesses come to Datamine seeking help with. And while there are multiple solutions to any problem, we've found that one of the best ways to locate and market to the highest value customers in your database is by first doing a customer segmentation.
---
What is a segmentation, and how can it enable deeper customer insight?
A segmentation in this context is an analysis and subsequent grouping of a customer base in order to create pockets of similar customers that can be marketed to accordingly. There are various types of segmentation, and generally there is no hard and fast rule around how you go about doing one - this can be either liberating or confusing, depending on how you look at it. But to give you some context, here are some examples of things you can do after you've got customer segments:
Plan strategic initiatives based on customer dynamics
Identify key differentiators that drive customer behaviour
Targeting communications based on actual behaviours
Helping know where to best allocate marketing budget
Identifying upselling, cross-selling and retention opportunities
Identify gaps in current product offerings or skews in customer base
Provide a common language for talking about customers and a rounded picture of them
Segmentations provide a framework or benchmark for monitoring the effectiveness of your strategies, both with marketing and beyond - the customer insights from within your data can be used across a number of areas, such as marketing, product and operations.

---
Where to begin with a customer segmentation?
Stakeholder involvement is key. Before embarking on a segmentation, work out who will be impacted by it and ensure their business needs are being met. Buy-in from leadership and commitment to delivering the agreed outcomes will make the project infinitely more rewarding for everyone involved.
Once you're sure everyone is on board, you can actually begin the process of segmenting your customer base. No matter how you approach segmentation, there are a number of consistent phases involved in achieving a successful outcome:
1.
Planning
- be very clear on the aims and objectives of the segmentation
2. Developing
- build with those aims and objectives in mind
3.
Implementing
- applying the knowledge gained to relevant areas
4.
Measuring
- test and refine your segments. How accurate are they, and what is the benchmark?
5. Reviewing
- segments should be reviewed and improved on an ongoing basis.
---
FMCG chain case study
Challenge: A large FMCG chain aimed to shift from a product focus to a customer centric approach, as well as improve the effectiveness of its marketing spend and its customer insight & understanding
Solution: Datamine transformed daily transactional data from over 60 stores into actionable marketing knowledge by merging and analysing it to create a customer centric view (delivered via a secure online dashboard). We identified households and their 'shopping basket', as well as other critical marketing information, including:
- Potential spend
- Price sensitivity
- Share of wallet
- Categories shopped
Result: The analysis identified the top segment of the retailer's customer base in terms of spend and profitability. The customers within this segment were shown to be more likely than the base to:
- Be high income earners
- Be tertiary qualified
- Be self-employed, earn interest, dividends, or rent
- Work in professional industries
Although this segment only accounted for 8% of the retailer's total customer base, they accounted for 29% of its total customer spend. As these high-value customers were already spending, the retailer focused on providing more relevant and timely offers to this group. They ultimately achieved greater promotional response rates and a significant return on investment.
---
Find out more
If you're keen to look more into doing your own customer segmentation, download the Datamine Guide to Customer Segmentation (which goes into more detail on the five steps listed above) by clicking the image below, or get in touch with us for a free phone consultation.