As increased competition puts the squeeze on margins, tough questions should be asked about the profitability of your customers, products & services and distribution channels — but there is good news — the answers are all in your data.
Consider the following facts:
1. Most companies are in business to make a 'profit'
2. Most companies derive value from customers
3. Few companies know the profitability or relative value of individual customers/products or channels
As important as profits are, many companies don't have a good handle on exactly how they're generated. The value equation for delivering profits is actually pretty simple - it's a combination of factors relating to a businesses' customers, products and services and how it gets its offering to market. What is difficult, though, is figuring out the relevant value of these variables and how they contribute to overall profitability.
Look to your data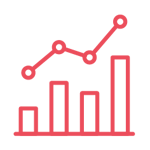 Implementing a profitability analysis provides a business with the value insights it needs to boost profits across the board — and most businesses do possess the data required for the job. In our experience, detailed information on income from products, services, customers, and channels is routinely captured somewhere, and many organisations have also allocated direct costs to these parts of their business. The challenge and expertise comes in locating and preparing this data, then relating the overhead costs to these categories in a way that's both practical and appropriate for the businesses' objectives.
For example, precise financial modelling might be required to answer a profit question related to an operations initiative, whereas identifying profitability to the nearest cent might not be needed to analyse a marketing campaign.
Once the analysis has been done, the benefits of understanding customer, product, service and channel profitability are far reaching — for example:
Businesses can gain a better understanding of the value of a businesses' products, services, channels, and customers in relation to each other
Unrealised value or profit opportunities are highlighted
Customers who aren't worth actively retaining can be identified
Marketing expenditure can be focused on the products, services, channels and customers that give the highest returns
Insight can be gained on potential new products and services based on their likely profitability across all customers
Activities that are adding value to your business, and those that are not, can be clearly identified
Some examples of industry use cases are: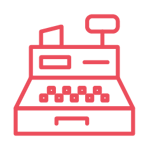 Insurance: The likelihood of a policy holder to claim can be predicted. Fewer claims means higher profits.
Retail: What types of products are customers buying and when are they buying them? Customers who only visit your store to buy loss leading discounted items may not be customers you want to actively go after.
Loyalty schemes: Are customers who actively use their loyalty cards more or less profitable than your overall customer base — and how could tweaks to the scheme increase its profitability?
Manufacturing & Marketing: Considering all relevant business costs per SKU allows marketers to set promotional pricing that maintains acceptable margins.
When a business can pinpoint exactly where its profitability comes from, it can adjust its marketing programmes to reflect the true value of its customers, as this Fast Moving Consumer Goods (FMCG) case study shows:
The challenge

A large FMCG retail chain wanted to:
Shift from a product focus to a customer-centric approach
Improve the effectiveness of its marketing spend
Improve its customer insight & understanding
The solution

Datamine transformed transactional data from over 160 stores into actionable marketing knowledge by merging and analysing it to create a customer-centric view. This was done by identifying households and their 'shopping basket' and then applying data models to generate critical marketing information about each household, including:
Their potential spend
Their price sensitivity
The retailer's existing share of their wallet
The categories they shopped
The result
This customer insight was delivered via a secure online dashboard, and key management reports were provided that identified the top segment of the retailer's customer base in terms of spend and profitability. The customers within this segment were shown to be more likely than the base to:
Be high income earners
Be tertiary qualified
Be self-employed, earn interest, dividends, or rent
Work in professional industries
Although this segment only accounted for 8% of the retailer's total customer base, it accounted for 29% of its total customer spend. As these high-value customers were already spending, the retailer focused on providing more relevant and timely offers to this group —and achieved greater promotional response rates and a significant return on investment.