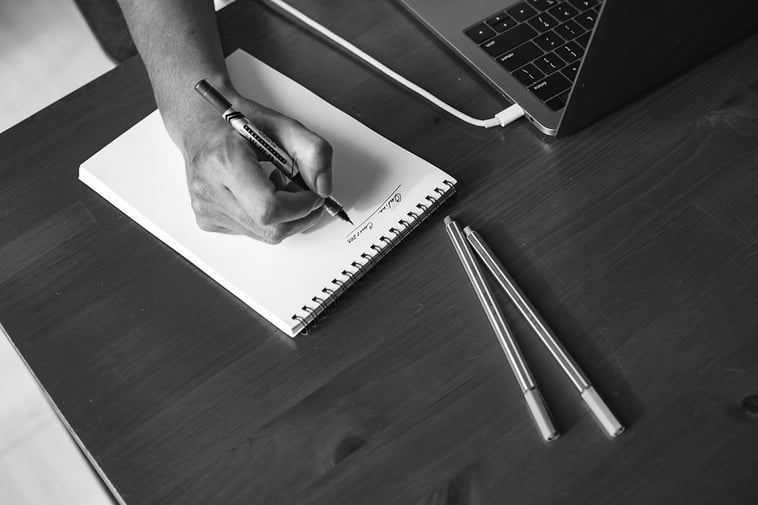 Your Customer Data Platform Provider Checklist
How to find the right provider for your customer data platform
You've worked out what a customer data platform (CDP) is. You've read about the benefits – from trustworthy data to quick insights and control. And you've decided this technology is a logical next step for your business.
Now comes the tricky part – developing, implementing, integrating and using your CDP. While it's technically possible to do this yourself, most businesses don't have the internal resources or time to do it justice. It's usually far more effective to work with a CDP provider that knows exactly how to manage the process.
Ready? Here's how to choose a provider to meet your CDP needs.
---
Support, RESOURCES and expertise
A customer data platform (or CDP) is a subject-specific database that gives you quick, convenient access to key business data for a single business area – for example, finance or marketing. Unlike data warehouses, which tend to house vast volumes of business data in a less-accessible format, CDPs are designed for speed and ease of use. Essentially, they're a cost-effective way to access the data you need, which is why they're so appealing to business owners.
CDPs aren't usually an off-the-shelf solution. Instead, they're built to fit your specific business requirements and integrate with your existing technology. That's where CDP providers come in. These companies build bespoke platforms and provide ongoing services – like cloud data storage and continued support. Because they're working in the data management space, these providers often offer governance and management services as well, making them a sort of one-stop-shop for CDPs.
The downsides of the internal build
It's possible to build a CDP internally, but for most businesses, it's not worth the time and effort. A self-build can take months and be less effective simply because your team doesn't have experience.
You may also need outside providers for services like data integration, management and governance. These services are crucial parts of the CDP framework, helping ensure your data is accurate, accessible and up-to-date. Most CDP providers offer these services alongside bespoke solutions to help you maximise the value of your investment.
---
Your CDP provider checklist
Choosing a new provider or supplier is always a challenge, and it's no different for CDPs. Experience, expertise, service offerings, price, security – there are a lot of factors to consider. You may also have your own requirements, like local support services or custom integrations.
The key is to take it slowly and look around first. Better to invest some time in scoping out providers early than spend months rebuilding or reworking an inadequate solution later.
Ready to start your search? Here's what to ask your prospective provider.
How do you ensure data quality?
Data hygiene is the process of ensuring that data is as up-to-date, reliable and error-free as possible. Using this 'clean' data in your CDP is essential – otherwise, you could make business decisions based on outdated assumptions or incorrect numbers.
Ask providers about their data hygiene and quality assurance practices. These should include things like regular data updates and audits, regular removal of outdated information, and the use of data cleansing tools to get rid of duplicate or invalid content. It is good to note here that while advanced AI can be deployed to clean up data there are limitations to the extent of clean-up these AI tools can do. Therefore, it is still important for a CDP provider to be going in and checking the quality of your data to ensure it is at its most usable point.
Can you support my existing tech?
CDPs aren't a standalone solution – they pull data from your existing tech tools and feed data into different parts of your infrastructure. To work effectively, your new platform needs to seamlessly integrate with your current tech platform and tools. It should also be able to bringing in data from outside sources – for example, census data or browsing information.
Before you sign up with a provider, ask whether they can easily support integration with your tech stack. If they can't without extensive customisation and workarounds, you need to look elsewhere. However, do keep in mind that working with an independent implementation partner can be more beneficial due to the fact that they will be more inclined to give you an estimation of the time extent and cost of customisation builds and workarounds early on in a project.
Can you customise a solution to meet my needs?
Every business has reasons for implementing a CDP, and data requirements vary depending on the data you're dealing with, industry rules and requirements, and wider business goals. Who will be using the data platform, and how? Will it be accessed by the finance team only or by various stakeholders across your business? Will it be used for analytics alone or for other purposes? You may want to implement a CDP to calculate specific variables that you can't manage in your current data infrastructure.
Your CDP provider must build a custom solution to meet all those goals. If they're selling an off-the-shelf solution that can't do the job, move on.
How do you manage security?
Security is a critical part of any data management solution. Whether you're dealing with financial data, personal customer data or general business information, it's essential to protect against breaches and leaks. These can lead to significant reputational damage and legal issues.
When you're scoping a provider, ask about security. They should be able to point out solid security features, reliable and well-known cloud storage solutions, and best practices for compliance with data privacy laws in your location. They should also have a plan for managing risk in the event of an external breach or data leak – how will they minimise loss and resecure data?
What kind of support services do you provide?
Using any new technology involves a learning curve, so it's important to have support on hand if and when you need it. Support services can vary widely between providers, with some offering email support only during limited hours and others offering 24/7 troubleshooting.
The level of support you need will depend on the expertise within your business. If you have a team of tech-savvy data experts, limited remote support may suit you fine. On the other hand, if you tend to struggle with new technology and need continual access to your data, round-the-clock support will be more helpful.
How do pricing and delivery work?
Pricing can be challenging to balance. Everyone wants great value for money, but you may not be able to get the features and customisation you need if you set your price too low. Picking a provider at the budget end of the scale may also mean the product isn't delivered on time or to spec.
When you ask about pricing, ask about delivery as well. How long will your solution take to build and implement, and what kind of delivery record does the business have? A history of failed deployments and delayed delivery is a major red flag.
When you're considering any new provider, supplier or product, it's vital to look for information from third-party sources. The company wants to make a sale, so they'll often downplay or omit damaging details and play up successes.
Get an outside perspective by scanning online reviews, reading testimonials and – if possible – talking to an existing client. Look for complaints or positive feedback around implementation, functionality and customer service in particular. The more you find out, the better your understanding of a potential provider's reliability and reputation.
---
Guide: The datamine guide to data management
This Guide to Data Management explains the importance of good data management and the key components of a robust data management strategy. Often the focus on data comes as a result of an issue or challenge, such as a database performance problem. Instead we suggest that organisations work from their big picture, defining what is required rather than scrambling to find data as the need arises. Read more.
---
CDP expertise
If you're on the hunt for a CDP provider, we can help. Datamine has been building all sorts of data management and analytics solutions for over 25 years, and we have CDPs down to fine art.
Our solutions deliver value almost immediately, and they're flexible and scalable so they keep building value even as your business grows. You'll get seamless integration with your current tech, data management, and governance solutions to keep up with privacy standards and best-practice data quality. We can host your solution for you, or develop a custom build that you can host on your own tech.
Many of our clients start with a single CDP to solve a specific issue, and add extra platforms or more complex solutions later. A CDP can also be a useful stepping stone to a larger data warehouse, giving you access to critical data while a larger-scale build happens in the background.
As always, it's about creating solutions that help you reach your goals.
Want to find out more about our CDP options? Talk to the Datamine team now.