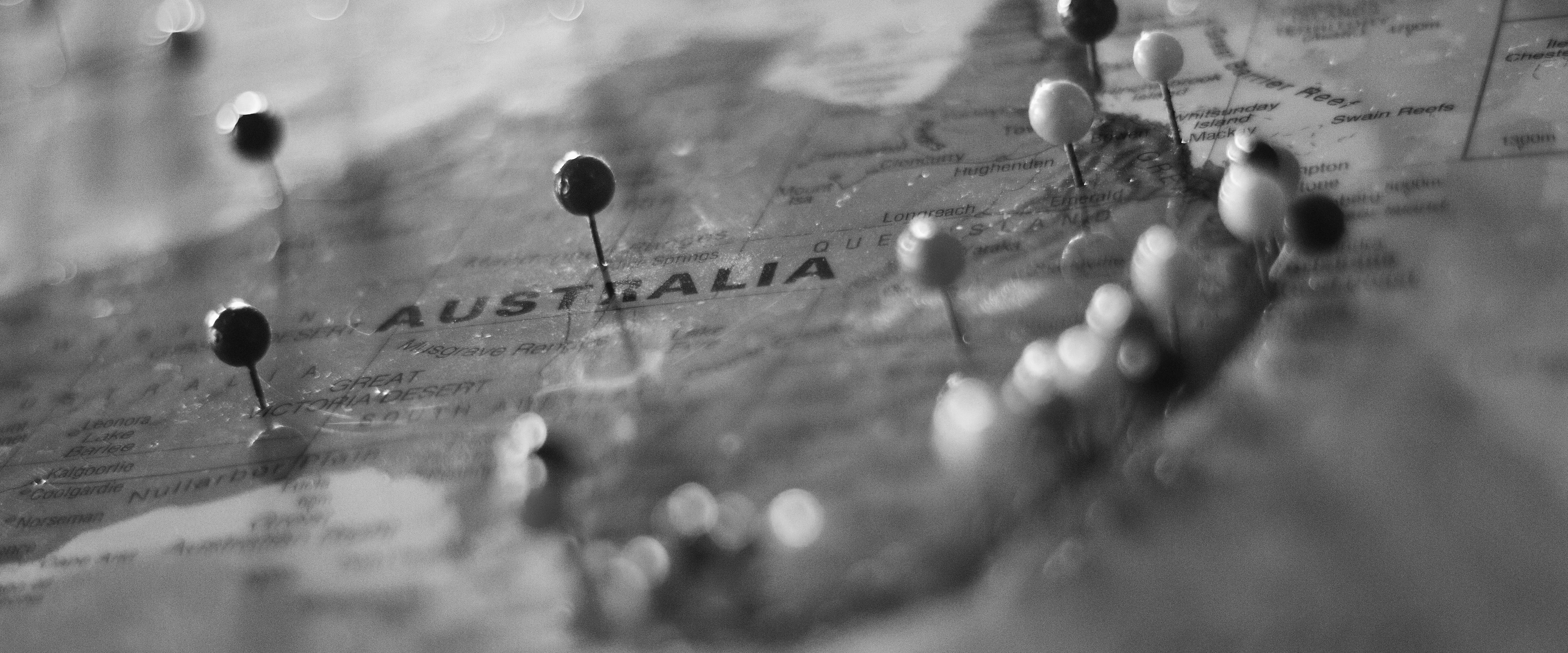 Top 5 Big Data Analytics Companies in Melbourne for 2019
Melbourne is known around the world for its music, art, food and even horse races - but Australia's second largest city is also filled with world-class and innovative analytics firms. Datamine has been doing work in Melbourne since 2002, and we often have clients and prospective clients ask us who else is doing similar work in the analytics sphere. After the success of last year's review, we figured it would be valuable to take another look at what our competitors have been up to recently. Here's Datamine's take on some of Melbourne's best analytics consultancies and SaaS providers for 2019!
---
1. Salesforce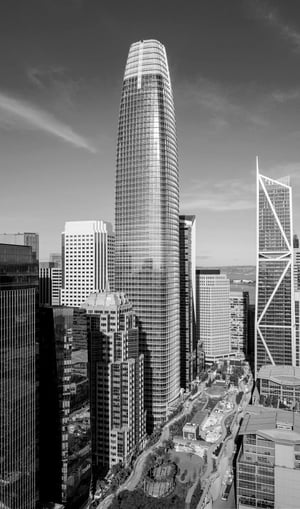 Salesforce is making big waves in the tech space these days - not only in their HQ city San Francisco (where they've just built Salesforce Tower) but also across Australia. The corporation, which offers a multi-functioning CRM platform, is one of the world's biggest tech giants, and they've unsurprisingly secured partnerships with AU-operating organisations such as Accenture, Capgemini and even the New South Wales government. In January 2019, one of their Silver Consulting Partners, Girikon, even opened a Melbourne office to meet the growing demand for Salesforce consulting in Australia and New Zealand. One of the corporation's newest and most exciting developments is 'Einstein Analytics', their artificial intelligence and data visualisation application designed to help users better understand their customer and sales data. PCMag Australia rates the AI tool 3.5/5, calling it 'brilliantly designed for general business users.'
Salesforce has also recently (re)sealed the deal with News Corp Australia, one of the country's largest media companies - after trying and failing to integrate the CRM system for around five years, News Corp realised they needed to restrategise. In the words of Commercial Technology GM Matthew McKenzie, "We weren't really driving any value of the investments that we were making in the technology components that we'd put together, and really there was a sense that Salesforce was a chore." However, they've decided to revamp the structure with a renewed vision and strategy, involving consolidating all of the Salesforce technical teams into a single group and seeking external help from Accenture to drive continued innovation.
---
2. Data Republic
Yes, they were also on last year's list - but Data Republic is still on a roll these days, having secured AU$22 million in funding last December. Among the investors were Singapore Airlines and Singtel's Innov8, both of which are aiding the company's wider expansion from Australia into Singapore. That's not to say that the company isn't maintaining a
foothold in Oz – Data Republic has also recently been providing the NSW government with a data-sharing platform designed to bring transparency to previously private government data. "Recognising the importance of shared data is a big step in the right direction for NSW," says Data Republic CEO Paul McCarney said. "We hope this partnership will empower other governments and agencies to participate in similar data initiatives."
For those of you that aren't familiar with Data Republic, it's an Aussie company (founded in 2014 and backed by Westpac) that offers customers a data-sharing platform, allowing businesses to swap data and undergo analytics reporting. Having tried out a number of different avenues for data-sharing, Data Republic pivoted to focus on a platform dedicated to facilitating secure data exchanges - now they're known as one of Australia's top SaaS companies! Unlike some of these companies, Data Republic doesn't offer consultancy services along with their platform – however, they do partner with many industry experts who can offer supplementary guidance and consulting.
---
3. Finity
Finity is Australia's largest independent actuarial and analytical consulting firm with offices in Melbourne, Sydney and Adelaide. The company is particularly known for its insurance consulting services (in fact, they won Professional Services Firm of the Year at the 2018 Australian Insurance Industry Awards), but they've also recently been majorly ramping up their analytics consulting as well. In late 2018, Finity launched a new technology and analytics platform in partnership with IXUP Limited, an Australian data and technology company. Their platform is designed to facilitate incredibly secure data-sharing, something that many organisations in industries like insurance, banking and government have been unable to participate in yet due to security concerns.

Not only has Finity embarked on this exciting new data-sharing venture, they've also just celebrated their first acquisition! Towards the end of 2018, Finity acquired Cause Way, a Melbourne-based consulting firm, in order to bolster their pricing, financial-capital and analytics services. "Cause Way brings expertise in aged care and relational analytics," says Finity MD Scott Collings. "This is an exciting first acquisition for Finity that importantly complements our business with a talented team of consultants who very much share our values and strengthen our capabilities."
---
4. Deloitte
Another contender from last year's review, Deloitte Australia has continued to boost its analytics capabilities with new and exciting acquisitions and initiatives. The tech giant, known as the largest professional services network in the world, is famous for its financial advisory, risk management and tax services to clients across over 100 different countries and territories, including in Melbourne and other Australian cities.
Deloitte continues to astonish us with its drive to meet clients' tech demands - to give you an example, within the span of a week in September 2018, the corporation acquired two Australian-based cloud integration companies. One, CloudTrek, is an Advanced AWS Consulting Partner, and the other, Mexia, specialises in Microsoft Azure solutions - both acquisitions are designed to further cultivate Deloitte Australia's cloud services offerings. "We continue to see significant client demand for technology services built on deep specialisation," said Deloitte CEO Richard Deutsch. "We are about enabling our clients to successfully execute strategy, innovate, and meeting the needs of their customers and stakeholders."
It's not all just about the cloud, either - Deloitte Australia is also getting into the AI game with autonomous analytics company Anodot, having announced their partnership in January 2019. The plan is for Deloitte to expand its Consulting Analytics and Cognitive practice with Anodot's AI and machine learning solutions, such as identifying and remedying technical issues in real-time. As you can see, Deloitte is on a roll with new partnerships and acquisitions across Australia designed to streamline their offering and stay at the top of the market.
---
5. Data Runs Deep
Melbourne-based analytics firm Data Runs Deep (DRD) is one of the city's newest and most exciting additions to the data sphere. Founded in 2012, the startup is focused on providing strategy, implementation and analysis for companies who want to know more about their customers - some of their past and current clients include Aesop, FUJIFILM Australia, Movember and the Australian Institute of Family Studies. Our favourite part about DRD has probably got to be their unique and creative website homepage, which shows an ocean scene starting at sea level and getting deeper as you scroll down, creatively embodying their company name.
One of DRD's main selling points is that they are Melbourne's only consultancy to partner with both Google Cloud Platform Services and Google Marketing Platform. In addition to helping organisations optimise their use of both of the above platforms (as well as for Google Analytics and Google Data Studio), DRD offers training and consulting services, as well as a fun and informative blog. Keep an eye out for Data Runs Deep as the company grows in the coming years - we expect big things from them!
---

Congratulations to these top five analytics companies, and all of the other data-driven firms in Melbourne that are breaking ground in the analytics and AI industry. If your company would like to be considered for next year's review, please let us know. Until then, keep updated with the newest insights through Datamine's blog, and check out our free Datamine Guide to Data Strategies below if you're keen to begin implementing analytics in your organisation.
Sources (in addition to information from Data Republic, Deloitte, Salesforce, Finity and Data Runs Deep websites and LinkedIn pages):