Many businesses have taken the dive into their remuneration data - has yours?
According to the World Economic Forum's 2017 Global Gender Gap Report, at the current rate of progress, it will take 61 years to close the gender pay gap in Western Europe, 161 years in East Asia and the Pacific and 168 years in North America. The organisation's data shows that things are improving, but there's still a way to go.
As such, the glass ceiling is a hot topic - some believe it's finally been broken, others that it's still firmly in place and a handful that say it never existed at all (check out the hilarious video below of kids trying to explain the gender pay gap). Regardless of your views, the public eye is focusing ever more intently on pay gaps, and businesses around the world are taking action.
You've probably heard of Corporate Social Responsibility (CSR), especially as job-seekers more thoroughly evaluate a business' various qualitative strengths before accepting an offer. They look at work-life balance, environmental consciousness, expected hours and other potential perks of the job to make sure the company is one they want to be working for.
I'd imagine these same job-seekers would also be interested to know whether or not they'd be paid the same as a member of the opposite gender – I know I would.
What exactly does 'pay equity' mean?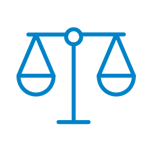 Before we dive into the nitty gritty of remuneration data and pay equity, it's probably a good idea to actually define the term we're talking about. According to the U.S. National Committee on Pay Equity, the concept is 'a means of eliminating sex and race discrimination in the wage-setting system.' This doesn't imply that everyone across a business should be paid the same - it just means that people who are doing the same job with the same qualifications should be compensated equally, regardless of external factors like gender or race.
Most businesses today would probably say, "We don't discriminate against women or minorities when it comes to salary", but there's often a sliver of doubt, especially for large government bodies and corporations with thousands of employees. Determining the relative position of your business on the global pay equity spectrum can be a bit tricky - it's hard to know for sure without performing a thorough analysis, like the following one Datamine completed with Aaron Mills.
Case study: Datamine and HR expert Aaron Mills
Aaron Mills, a Charted Fellow of the Human Resource Institute of New Zealand, Public Sector Remuneration Network group member and University Sector equity representative, is a known figure in New Zealand's pay equity sphere. Having completed pay and employment outcome reports for a number of Kiwi organisations, he reviewed 2018 research from the Office for National Statistics in the UK which, although it's UK-based, largely holds true in New Zealand. This national research provides a benchmark for pay equity.
Aaron explains that Kiwi organisations have other factors to consider – ones that weren't considered in the research from the Office for National Statistics. He has worked with Datamine on implementing regression techniques (a method of using multiple variables in data analysis to get a rounded picture), which has helped a few organisations get independent and detailed insight into their pay equity.*
Upon initial review, the two organisations in question seemed to pay men on average more than women overall – however, this was mostly explained by a couple of important extra factors. To understand this, Datamine worked to model and assess these other factors:

Work function (accounted for up to 45.9% of variation): In one example, women were just over three times more likely to be paid below the modelled minimums and men three times as likely to be paid above the maximums, but this was explained by work function. There were jobs that were predominantly occupied by either women or men, but we found that these organisations did not pay women or men within the same job any more or less generously than the other gender.

Job band (76.4%) and job size (73.1%): Pay band and job size (an outcome of job evaluation) proved to both be very important when determining remuneration, but we found that these organisations were well within existing ranges and were in line with their Employment Agreement arrangements. Across the sample, none were below the minimums – e.g., for one organisation 92.6% were within range and 7.4% were above the maximums, with analysis showing there was no significant gender distortion.

Other major factors were tier level and tenure, but job band/size and work function accounted for the vast majority of the variation. In one organisation, there was a discrepancy with supervisor pay in which men were being paid more than women – however, our analysis did not take into account individual qualifications or work experience, so these factors might explain the differences.
Overall, the results were very positive, showing that the organisations were well on their way to achieving full gender pay equality. These parties were pleased by the results we were able to deliver from the projects, and they realised the need for additional analysis and ongoing work in this sphere.
*This is only a surface-level description of Datamine's analysis for these organisations – for a more in-depth explanation of what our HR Analytics projects can entail, reach out to me or one of our Consultants.
Measuring and auditing business pay equity: What are the benefits?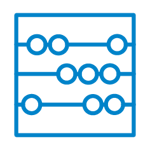 As the case study demonstrates, there are many complicated variables that go into a successful pay equity analysis, but many companies are still taking the time to dig into their remuneration data in order to determine whether or not they're paying men and women equally. There are a number of benefits to be gained through this process:
A competitive advantage: Easily the most tangible of the benefits of HR Analytics, businesses that are able to advertise a good gender pay balance automatically have a competitive advantage – people are typically keen to work for and with companies that are focused on achieving equality. Advertising this internally will boost morale and keep the company culture healthy, and advertising it externally will hopefully drive even more business your way.
Greater visibility / understanding of remuneration: Doing pay equity analysis (and HR Analytics in general) gives management and Human Resources a better sense for the 'why' – why are we paying people what we're paying them? Is there anything we should be doing differently? If anything, the analysis will provide some clarity about the organisation's general remuneration practices.
Knowledge of how to improve: You can't get better if you don't know where you're going wrong – if the pay equity analysis reveals discrepancies in your remuneration practices, at least you'll then know what areas need work and can adjust the strategy accordingly. And, even if things are looking good (like with the organisations above), you'll know what to continue doing and what practices will need ongoing attention.
How to tell if your organisation has an issue with internal pay equity
It would be pleasingly straightforward if determining your company's gender pay balance was as simple as just comparing the average salaries of women versus men – as you've surely guessed from the complexity of the case study, though, it's not that easy. The only way to truly know whether or not you have an issue with pay equity is taking a dive into the data.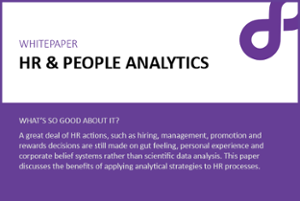 If you have an HR, Finance or Planning team involved in analytics, there's a good chance they'll be able to help you get started with this. However, there are dozens of variables to consider when looking at pay equity, and (compounded with a large and diverse workforce) it's a mighty task for a small internal team. At Datamine, we have 20 years of experience helping organisations make sense of their data and walk away with actionable insights, and we've never failed to deliver a solution.
To learn more about this concept, check out our Pay Equity Mini Series, or download our free whitepaper on HR Analytics using the image to the right.
ABOUT THE AUTHOR: BAILEY NEWTON-PALMER
As one of our Account Directors, Bailey's ability to meet corporate expectations and develop innovative client-focused solutions is second to none. She brings a wealth of experience in partnership and business development, Human Resources, consulting and technology to her role at Datamine. Bailey thrives on a challenge and forming meaningful relationships with her clients to deliver on solutions that make their business the best it can be.
Sources: https://www.ons.gov.uk/employmentandlabourmarket/peopleinwork/earningsandworkinghours/articles/understandingthegenderpaygapintheuk/2018-01-17, http://www.pay-equity.org