"We really enjoyed having the opportunity to work with the team at Datamine. They come with sound knowledge, clear understanding and impressive expertise with analytics, and they delivered a very thorough and client-friendly report that provided in-depth insights into our donors as well as future recommendations.
Their professionalism and interest in making sure that what they delivered was to brief was evident, and I would not hesitate in recommending Datamine to any company considering their services."
- Marketing Manager at Child Cancer Foundation
It's commonplace for non-profit organisations to face scarcity of resource, whether that resource is personnel, systems, technologies, budget for campaigns or something else entirely. It's therefore no surprise that organisations centred on offering aid to communities typically don't have the resource to pursue external data analytics help for themselves, an issue we sought to help remedy for Child Cancer Foundation.
Child Cancer Foundation is a non-profit organisation dedicated to helping Kiwi families through the challenges of a childhood cancer diagnosis. Through support from generous donors across New Zealand, they help each family navigate the child cancer journey, giving them support and strength while helping them maintain hope. They also contribute to local child cancer research initiatives and provide grants to support the education of health professionals who care for Kiwi kids with cancer. At Datamine, we are huge proponents of Child Cancer Foundation - we love the work they're doing and are eager to help out in any way we can.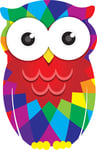 The launch of Haier's Big Hoot 2018 paved the way for us to provide Child Cancer Foundation with analytics knowledge that will hopefully enable them to even better serve the community going forward. As part of our sponsorship of the Haier Big Hoot (the proceeds of which will go to Child Cancer Foundation at the auction event on May 29), we donated a pro bono analytics work package to help them gain greater insight into their data and donors.
Like many similar not for profit companies, Child Cancer Foundation had a number of burning questions surrounding their donor base, such as the following ones:
What do our donors look like?
How can we better retain donors?
How do we make better communication decisions (channel, targeting, content, etc.)?
How do we attract new donors, and what are our immediate acquisition opportunities?
Let's dig into a more in-depth view of the project.
Who are our donors? Child Cancer Foundation gets greater donor visibility
Knowing the ins and outs of your 'target customer' is one of the most important components of running a successful business, and the same holds true for non-profit organisations.
Child Cancer Foundation has been collecting donor data for decades, but they haven't had the internal capabilities to analyse it (an issue that many organisations face, in fact). Their biggest objective throughout this process has been to learn enough from their data to be able to connect on a more meaningful level with donors, so naturally they were excited to see what insights Datamine could uncover!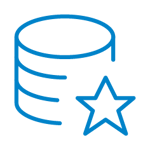 Per their goals to achieve better donor visibility, our objectives were as follows:
1.
Clean and organise Child Cancer Foundation's data to remove duplicates, inaccuracies and other issues
With this knowledge, Child Cancer Foundation employees will know where their precious, limited time and resources are best spent - this in turn will facilitate cost reduction and more relevant spend, freeing up more resources for the children and families themselves.
Key findings
Datamine began by cleaning and verifying the existing donor information from 2013 onwards - we then segmented the donors into groups based on location, gender, donation amount and year of last donation to uncover any behavioural patterns. From those segmentations, we were able to glean insights in the following areas:
The gender and location of the typical/average donor, as well as how frequently they give
The gender and location of the most generous donors, and how frequently they give
The success and donor return rate of various direct mailing campaigns
Campaign attractiveness – campaigns that encouraged giving
Giving patterns based on a number of factors
Implementing donor insights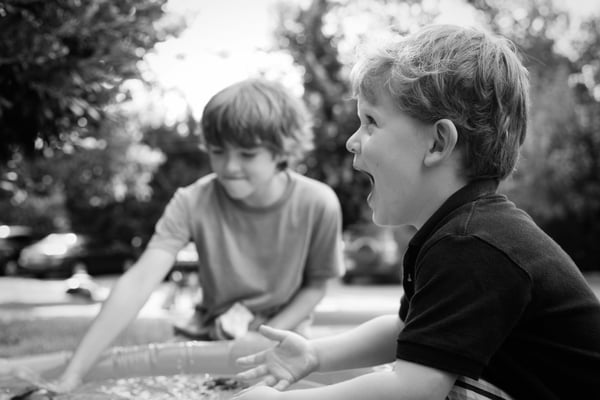 From this analysis of their donor base, the Child Cancer Foundation team was able to get a better sense of who their donors are - knowing who to reach out to, where, when and how. This was especially helpful for discovering the most generous donors (those who give large amounts on a regular basis) in order to interact/engage with them individually.
The marketing campaign analysis was also a hugely valuable finding for the organisation, as the data showed that there were a few campaigns that were significantly more successful than average. Datamine suggested that Child Cancer Foundation repeat these campaigns and extend the reach based on the donor information uncovered in this study. The data also revealed which campaigns brought in the most first time donors, giving Child Cancer Foundation the information they need should they look to expand their donor base.
To see the full case study, please click here.
After the Haier Big Hoot
Child Cancer Foundation is beginning to outline plans for how they will use this information going forward – here are a few of the changes they're going to implement: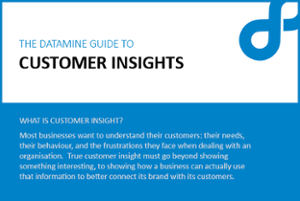 1.
Alter the way they
store and organise their data
in order to be able to facilitate such analysis again in the future
2.
Record the results of the project in their Supporter Relationship Management Programme, meaning they can use the insights for marketing and fundraising strategies
3.
Recycle and reuse some of the successful marketing campaigns that the analysis revealed in the hopes of getting repeats successes
4.
Generate a targeted individual outreach system for generous and repeat donors
We're glad to have been able to help a non-profit organisation as honourable and community-centric as Child Cancer Foundation, and we're excited to hear about how they use these insights to better aid the families of those struggling with child cancer.