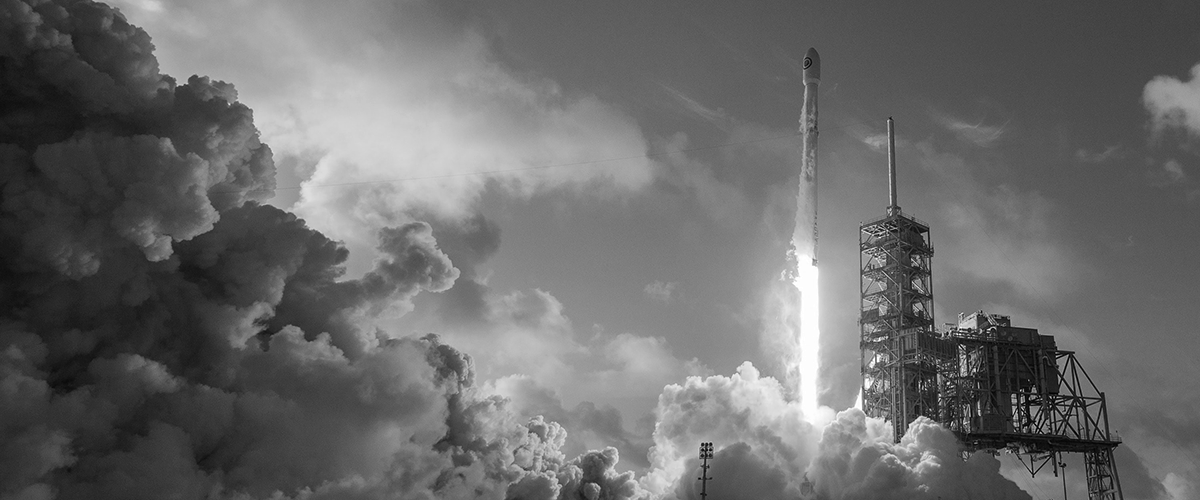 Forecasting shouldn't be rocket science.
No one said forecasting was easy.
Getting caught in the rain might look romantic in the movies, but the reality of being battered by an unforeseen

downpour when you've dressed for sunny weather isn't always so idyllic. As anyone who has ever arrived to work umbrella-less and soaked to the bone can attest to, the ability to forecast the weather is a pretty crucial part of everyday life. We tend to put a great deal of faith in the predictions made by our local weather forecaster, even though some research shows that weather channels, like the BBC in the UK, only correctly predict the next day's weather about 50% of the time (Michael Fish included).
Good forecasting is important enough for the well-being of our cashmere jumpers and our suede shoes - now think about how integral it is to the successful running of a retail or hospitality organisation. B2C businesses need to be able to predict customer behaviour with some degree of certainty in order to know how much stock to buy, how much product to produce, when to launch marketing campaigns or where to build brick & mortar stores (just to name a few examples).
Luckily today's technology has allowed us to build tools that can help organisations do a better job of forecasting - tools that will be much more accurate than the weather report. After all, exactly how precise can meteorologists be when the only real metric they have is ever-shifting weather patterns? Businesses, on the other hand, have years' worth of customer data they can plug into a forecasting tool and glean insights from.
What are the current demand forecasting tools available?
Companies like SAS and Oracle were quick to get in on the action when technology made demand forecasting a feasible solution. Products such as SAP ERP forecasting and EPM Cloud are comprehensive, offering complex configurations and numerous deployment options that enable large enterprises to forecast with high degrees of accuracy.

It's great to invest in such extensive products, but the learning curve is known to be steep – and installation complex – so deploying a solution like this works best if you have a team dedicated to ongoing software management. After spending time interviewing our clients about their current forecasting needs, the resounding conclusion is that many retail, hospitality and food & bev businesses (both large and small) are eager to find another option that gets to a practical answer without needing to be heavily customised. They don't want to get bogged down by configuring models or hit a barrier with hooking up systems – they want a tool that gives a good answer quickly and gives them time to get on with it!
Good news: we've made one.
Datamine's development team has created a demand forecasting application called WeekAhead, designed to help businesses (particularly those selling short shelf-life products) to get to a purchasing or production decision with minimal setup. We recognise the value of enterprise-level forecasting tools, so we've taken the best of what clients get from those products and created something that "just works".
WeekAhead has a number of different offerings beyond forecasting, including Advanced Production Scheduling (APS), allowing companies to turn their forecasts into recommendations for when to actually go to production. This is an especially useful tool for large franchises that need to know when to bake or make what products, at what stores, at what time in order to maximise sales and minimise wastage.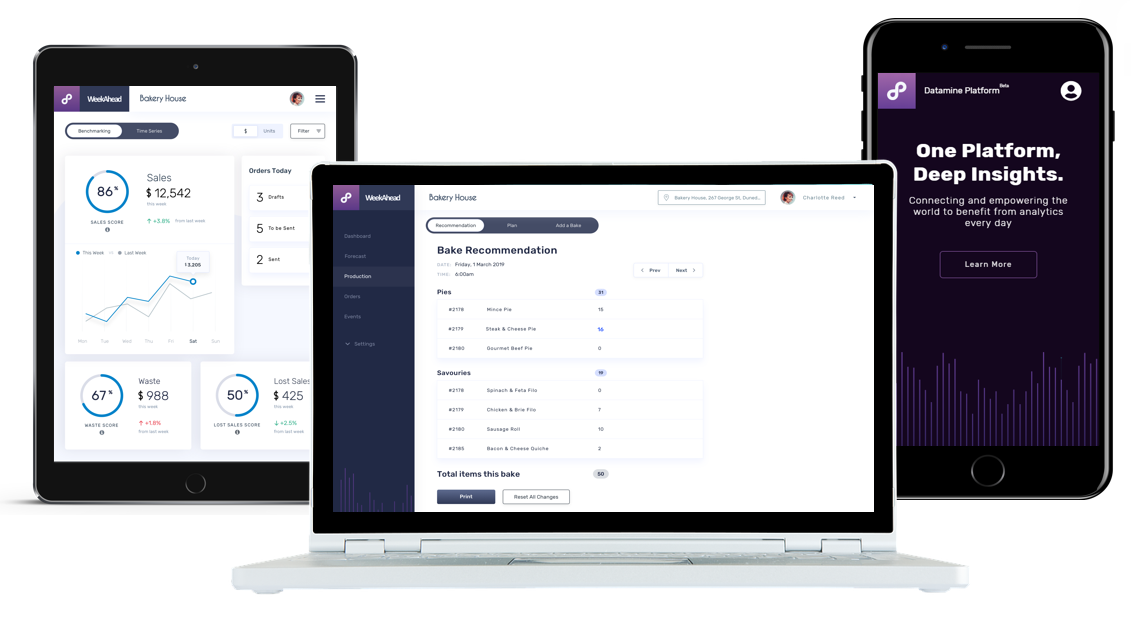 Once you have your forecast and know when to go to production, you need to order stock or ingredients from your suppliers. We've built a way to do consolidated ordering into WeekAhead, meaning you can quickly and efficiently place orders with your suppliers – no matter how many stores or locations you operate. This streamlines operations, making it easier for retail and hospitality businesses to interact with suppliers.
Add to that having central visibility in a consolidated platform, and you'll finally have access to levers you can pull to change how things are managed across your branch, company or franchise. In other words, a tool that "gets the right product, in the right place, at the right time".
Keen to get a demo?
If your business ticks one or more of the following boxes, you know where to find us:
You've got 15 or more outlets or franchises and you're struggling to get visibility and control across all of them
You're in need of a fit-for-purpose forecasting tool

You're eager to partner with a reputable and innovative company for your analytics needs now and in the future
Forecasting isn't easy - but we also believe it shouldn't be purposefully overcomplicated. We're very excited to share this tool with like-minded organisations that see the value in simple, accurate forecasting. Click above to schedule a WeekAhead demo with the Datamine team.