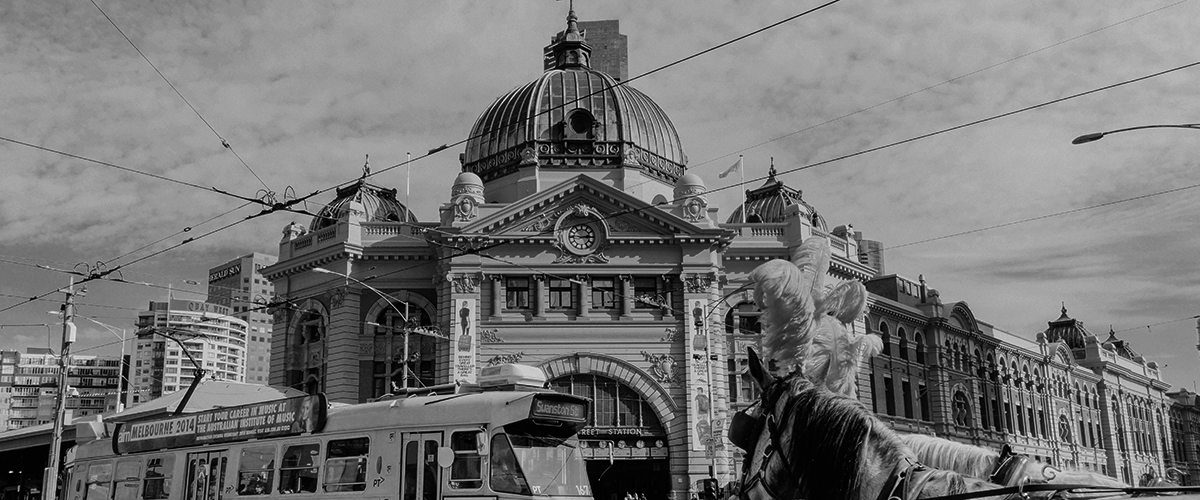 Top 5 Big Data Analytics Companies in Melbourne for 2018
Since establishing a presence in Melbourne in 2002, Datamine has had a number of prospective clients ask us about our fierce Aussie competitors, so we decided to do some digging. Turns out, there's a lot to say about Australia's various analytics players, and we thought we'd put together an annual review to sum everything up. Without further ado, here are five of Melbourne's best analytics consultancies and software platforms from 2018!
---
1. Deloitte
You've undoubtedly heard of Deloitte – it's the largest professional services network in the world, as of February 2017 (when it overtook PwC, according to Economia). It's famous for offering world-class financial advisory, risk management and tax services to clients in over 100 different countries and territories.
What you might not know is that Deloitte also offers analytics consulting across Australia, including in Melbourne. Though it might not initially seem a logical choice for businesses looking for strategic consulting (since the department is a relatively small one compared to Deloitte's other advisory services), the sheer amount of information and expertise contained in the company databases and employee conglomerates is enough to make Deloitte a viable contender.
In fact, Kennedy Consulting Research & Advisory named Deloitte as the leader in Analytics IT Consulting in 2014 – though it was an American study, the Australian branch of the department is equally well-respected in the industry. As of November 2017, Deloitte is partnering with two big data and analytics solutions specialists, Cameron Price and Gerard Skybey, in an effort to improve and enhance the capabilities of the Australasian Analytics and IT department.
2. Quantium
Quantium, established in 2002, is Australia's largest actuarial analytics business, offering business strategy tools, customer and market insight data assets, media segmentation engines and more to companies around the country. The organisation has become such a leader in Australia's analytics game that Woolworths recently bought a 50 per cent stake (for a whopping $20 million), hoping to improve their customer targeting and advertising capabilities, according to CMO.
With offices in Melbourne, Sydney and Brisbane, Quantium is well-known throughout the country, and its various partners and associates are equally impressive. With big-name customers, such as P&G, Kellogg's and Qantas, the analytics firm offers unparalleled access to global data, giving other clients access to the wider picture.
Quantium has a data sharing ecosystem known as Quantium Health Outcomes – this venture is specifically designed to increase data transparency across the medical industry, enabling better decision-making and healthcare delivery. Beyond their obvious analytics prowess, Quantium also partners with two charities – the Smith Family and My Choices Foundation – to ensure they're having a positive global impact, not only on businesses but also on social issues.
---
3. SAS
One of the most widely known analytics organisations in the world, North Carolina-based SAS has been delivering solutions since the 1970's and has had a foot in the Australian market for more than 20 years. With over 150 products designed to enable better corporate decision-making, SAS strives to help aid business transformation through data analytics.

With such an extensive product range to choose from, customers have complete agency in their own data management – simply implement SAS' technology and handle all the data analysis in-house. However, though SAS' primary offering is its technologies, the company does also offer specialist business consultancy for organisations that are in need of help or advice.
Serving nearly 25 different industries, SAS analytics technology is a solid choice for companies looking for general data optimisation. They're partners with a number of well-known corporations, such as Teradata, Capgemini and Deloitte.
---
4. Data Republic
An Aussie company founded in 2014, Westpac-backed Data Republic offers customers a multi-lateral data exchange platform, allowing businesses and governments to securely swap information. Don't let the fairly recent founding date fool you – Data Republic is on a roll, having secured $10.5 million in funding after only two years in operation, according to SmartCompany. The business strategy has changed and adapted over time to fit the needs of both the market and the investors, some of which include Qantas, NAB and Westpac's Reinventure Group (the co-founder of which is also a co-founder of Data Republic).
Data Republic's Senate platform enables streamlined analytics reporting and integration in addition to its internal and external data sharing capabilities. The impetus behind this customer analytics solution was actually a social issue, not a business issue – the leadership team realised that many social problems were impossible to solve due to the data being siloed across multiple organisations and industries. By creating a secure data sharing platform, they've both streamlined access to social data and improved business efficiency.
Though Data Republic doesn't offer analytics consulting, they partner closely with many industry specialists, allowing customers access to both their unique data-sharing platform and expert analytics advice. Data Republic is headquartered in Sydney, but they've established strong footholds across the country – especially in Melbourne, where they have a wide client base.
5. Experian
One of the 'Big Three' global credit reporting agencies, Experian has access to information from over one billion businesses and individuals from around the world. The company has been very successful – with reported revenue of US $4.6 billion for 2016 – and is also listed on the London Stock Exchange, according to the website. As many global corporations do, Experian quickly spread around the world, establishing offices in 37 different countries. The Australian branch is based in Melbourne, though they also have an office in Sydney.

With such an enormous amount of customer and company information at its disposal, it's no wonder Experian thought to start using data to solve business problems – in addition to its more well-known credit reporting services, the company offers clients strategic consultancy and various platforms designed for data optimisation. Its strategic consultancy is particularly useful for guiding Australian businesses through the credit reporting changes that occurred in 2014. Though these tools and services are most useful for businesses looking for help with debt management, fraud and identity solutions, scoring and customer management, Experian also offers general analytics strategy advice as well.
Big Data & Analytics Are Helping Businesses Mitigate Risk, Prevent Fraud & Optimize Marketing #ExperianStories https://t.co/edWfjDMasS pic.twitter.com/lcAH6YLM9Q

— Experian (@Experian_US) August 15, 2017
Congratulations to the winners!
There you have it – these are some of 2018's best companies for Melbourne-based businesses to investigate on their hunt for the perfect analytics partner. If your company would like to be considered for next year's review, please let us know. Until then, keep updated with the newest data insights through Datamine's blog and newsletter, and feel free to get in touch with any questions you might have about your data and analytics!
Sources
(Information from Experian, Deloitte, SAS, Quantium and Data Republic websites)
https://www.smartcompany.com.au/startupsmart/advice/startupsmart-funding/
http://www.zdnet.com/article/nab-westpac-backed-australian-startup-launches-open-data-marketplace/
http://www.afr.com/business/retail/woolworths-sitting-on-big-data-goldmine-20161013-gs1cgw
http://www.businesstimes.com.sg/banking-finance/deloitte-recruits-new-hires-to-strengthen-data-analytics-capabilities-in-asia
http://economia.icaew.com/en/news/february-2017/deloitte-overtakes-pwc-as-worlds-largest-firm