Many businesses walk into their promotions blind.
Ever notice the big displays sitting at the ends of the aisles in supermarkets, or how jammed your letter box is with specials catalogues from your local pharmacy or hardware store? Of course you have, as these types of 'trade promotions' like price cuts, loss leaders and multi-purchase discount offers are ubiquitous in today's retail environment. In fact, it's estimated that a typical retail chain will spend around 15% of its total annual revenue on these promotions.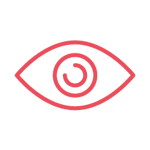 Despite this big commitment, however, many retailers are unable to optimise the effectiveness of their promotional programmes, instead repeating similar activities every year with little understanding of what influence they're actually having on customer behaviour - or how they could be improved to lower costs and boost revenue.
The reason for this lack of analysis and review is complexity. The success of promotions is dependent on many factors - everything from competitor activity, consumer behaviour, media cut-through, out-of-stocks, store location and (of course) the weather. Answers exist, but for most, the resources required to extract them are not available internally, and true insight remains buried in spreadsheets & data silos across the business.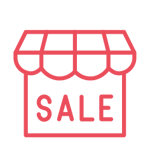 Luckily, they can just uncover their eyes.
It is possible to unlock the value in this data and optimise promotional effectiveness. Analytics companies like Datamine have developed frameworks of analytics solutions that can be laid over data from any promotional activity - identifying opportunities to cut costs, improve bottom-lines and redirect spend into potential growth areas. Solutions are modular, meaning the areas of greatest need can be addressed first and analysis expanded as required.
Some foundation solutions include:
Campaign planning, assessment & reporting

Promotion planning and optimisation
Pric

ing & scenario modelling

Sales forecasting

Media effectiveness

Customer buying behaviour

Customer cross-sell modelling

Loyalty programme assessment

Pricing audits / regul

ation adherence
Store location analysis
Out-of-stock measurement
Next best offer modelling
Post event analysis and effectiveness
Catalogue optimisation
Customer footprint analysis
But how does it actually work?
While the techniques are proven and the fundamentals similar across different retail sectors, any organisation looking for assistance with promotional optimisation should opt for a service provider that adopts a consultative approach. We recommend the following three step process, for example:

1. Both parties get together and identify the challenges facing the business - and where the opportunities to optimise your promotional spend
2. Working collaboratively, a data-driven solution is developed to deliver on the value equation and address the identified business challenges

3. Implement and support the agreed solution - ensuring practical, commercial outcomes with a return on investment typically achieved with subsequent promotions.
Check out the following case study about one of our clients who saw an immense ROI following a promotional analysis with Datamine.
Case Study: £380k analytics project delivers net benefit of £190k + per week

The challenge
Anecdotal evidence at a large retailer indicated that out-of-stock issues were potentially having an effect on sales, but justifying additional investment into distribution was difficult because the lost revenue from out-of-stocks could not be quantified. The retailer had tried and failed to perform these analytics using only supply-side information.

The solution
Datamine was asked to examine the problem and, by adding demand-side analytics, was able to provide a good estimation of the cost of out-of-stocks at a product and store level. This not only helped with the investment decision, but also had the added benefit of highlighting what proved to be significant disparities in operational effectiveness between different stores. This enabled systemic changes to be made, which consequently ensured ongoing effectiveness.

The result
The results of the double benefit were quickly seen - by improving stock availability and out-of-stock processes, the analytics project rapidly delivered a net benefit of nearly two hundred thousand pounds per week.