Marketing Association's Smarter Data Conference 2018 took place earlier this week, and the event was a huge success. Datamine Partner Mike Parsons participated in a panel along with BP New Zealand's Managing Director Debi Boffa about our partnership and becoming truly data-driven. He also presented with Ali Duncan, Head of Digital and Direct Marketing at Air New Zealand, about their push towards customer-centric marketing. Here are some highlights from the Dataminers who also attended the event: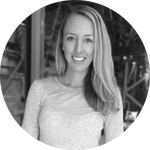 Bailey Newton-Palmer (Account Director): "My biggest takeaway was that understanding customers is vital for businesses, and that customer-centric, data-driven marketing is the way forward – it's so obvious, I know, but was repeated again and again! Today's marketing is all about a customer's experience and journey with a brand. The old ways won't work anymore."
"Something else that really stuck with me was what Mike said on the panel. He was asked if data has value, and he responded, 'Data has no value. The value is how you use the data.' This is definitely something we stand by at Datamine."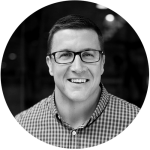 Matt Wilkins (Partner): "The part of the conference that resonated with me was Mike's component of his presentation with Ali where he talked about analytics operating models – you need a way to decide what to do in analytics, a way to reduce friction to get stuff done, a way to implement whatever you decide you're going to do. This is the key to really unlocking the value of your data."
"There was also an interesting concept brought up about the General Data Protection Regulation (GDPR) in Europe. With data portability (being able to ask a company to give you your data back), there are some startups that have begun helping customers take data out of a business (if, let's say, it wasn't using it very well) and commercialise it, and some of the data's value is given back to the individual. It's fascinating to see new startup ideas originating from a law that hasn't even come into action yet."
Emilie Nebulot (Account Director): "My favourite part of the Smarter Data 2018 was Tourism New Zealand's presentation – they said, 'a figure alone doesn't provide the full picture.' They found this issue when they had a tourism ad that had a +78% uplift on Ad Recall and assumed there would therefore be more tourists, however the intent to visit actually went down by 24%."
"This reliance on one figure is something I've found time and time again in my work at Datamine. It's the combination of different sources of information that will provide insights – don't jump to conclusions too fast!"
We're excited that Mike had the opportunity to participate in this awesome event, and we look forward to next year. Smarter Data 2018 isn't the only big conference a Dataminer will be speaking at this March – our Marketing Technologist, Andy, is heading off to Las Vegas in a few days for IBM Think 2018. Click here to read about the conference, the presentations and what he's most excited for.