Datamine Partner mike parsons to speak at smarter data 2018



Smarter Data 2018, hosted by the Marketing Association, will be taking place on March 13 at Crowne Plaza in the CBD. The focus of the conference this year is on demonstrating through practical examples the value of business data and to help organisations become better prepared to unlock their unique customer insights.
According to the Marketing Association, Smarter Data 2018 will also cover topics such as the following:
What it takes to be at the forefront of data and analytics
The future of data: AI, Analytics and Big Data
Using data to drive personalised marketing
The structure and roles needed to build a data-driven organisation
Data commercialisation, privacy and consent
Taking a phased approach to personalisation and deployment from a channel and data point of view
Mike Parsons, one of Datamine's Partners, will be participating in a panel for this year's conference - the topic is 'Behind the scenes: Culture, structure and skills to become truly data-driven.' He'll be discussing and debating this issue with other industry professionals from BP, APAC and BNZ.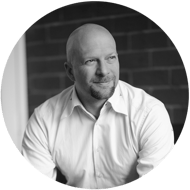 With a wealth of industry experience, Mike is well-respected for his creative insights and approaches to helping business implement data-driven strategies. He recently wrote a short piece for the Marketing Association to promote the Smarter Data 2018 Conference and give readers a taste of the things they'll learn at the event in March - read it here.
Tickets to the upcoming conference are selling out fast, so make sure to book your tickets soon. To get a sense for what the conference has been like in previous years, check out the video below of highlights from Smarter Data 2016.