It's a question many HR managers probably ask themselves as they close down the last PowerPoint slide after a day's staff training: 'Does this work, and can it be measured?' The answer is it can, as the Resilience Institute discovered recently after asking Datamine to investigate.
Founded in 2002, the Resilience Institute provides high impact, practical and evidence-based resilience training for organisations and individuals. Adopting a multi-disciplinary approach, the Institute combines emotional intelligence, positive psychology, cognitive behaviour therapy and neuroscience into a methodology for building physical, emotional and cognitive resilience. With offices around the world and having trained over 70,000 people in 300 organisations, the Institute is globally recognised as an expert in its field.
The challenge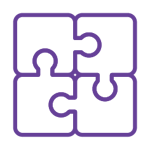 For many years the Institute had asked programme attendees to complete a questionnaire before and after their training. In line with its commitment that its techniques are always evidence based, the Institute asked Datamine to evaluate the effectiveness of its programmes by examining the underlying changes and relationships between questionnaire answers over time. Specifically, the Institute hoped to answer the following questions:
Was there quantifiable evidence to show the effectiveness of resilience training? In essence, did it work?
Were there any differences in gender response to resilience training?
Was age a factor in someone's resilience potential?
What impact did geography have on resilience?
The solution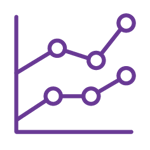 Datamine performed a correlation analysis using questionnaire data collected over four years (correlation is a statistical technique that shows whether, and how strongly, pairs of variables are related — to be related means that the two variables move together). Questions were categorised as being either 'Asset' or 'Liability' questions.
For example 'My purpose in life is clear, meaningful & documented' is an Asset question, while 'my self-confidence is low and I feel sad and dejected' is a Liability. A high score on an Asset question is a sign of optimal resilience and similarly so is a low score on a Liability question.
The result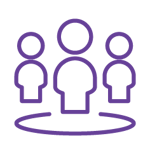 Overall, the analysis revealed that resilience training does have a positive influence on participants, with post training responses showing increased scores on Asset questions and decreased scores for Liabilities.
Datamine's analysis also revealed that:
Men and women do respond differently to resilience training. Overall, men are more resilient and show a greater increase in resilience after training, while women see the greatest improvements post training in the Energise Body, Train Mind, and reduce Depression & Distress categories
Resilience typically increases as we age, with older participants being less vulnerable and particularly strong in the Focus and Decisiveness categories
In general there was little difference around the world in terms of participant responses to resilience training (all regions saw positive change), however, there were a couple of outliers, with the Americas seeing the greatest increase in the resilience ratio pre and post training
Based on Datamine's analysis of its surveys, the Institute now has empirical evidence that resilience can be trained and companies that invest in its courses will see an increase in their staff's resilience — leaving them better equipped to remain calm and focused in stressful situations.
To view the full Global Resilience Diagnostic Report on the Resilience Institute website, click here.