IBM AMPLIFY 2017 — YES COGNITIVE IS HAPPENING AND IT'S HAPPENING NOW

Datamine Marketing Technologist Andy Marsden travelled to Las Vegas in March for IBM's Amplify 2017 'redefining customer engagement' event. Fortunately what happened in Vegas didn't stay in Vegas this time, and Andy shares his thoughts on IBM's view of the cognitive future — and the likely near-term applications for business here.
Las Vegas never fails to impress. From purely a venue size perspective the sheer scale of the place dwarfs anything you've ever seen. Amplify 2017, for example, was held at the MGM Grand, which has 3,309 rooms and in one day I clocked up 28,000 steps just walking around the hotel. By comparison, Auckland's Sky City has 340 rooms. The MGM is vast — but with 4000 delegates they needed the space. Amplify is IBM's annual Commerce based client conference focusing on cognitive technologies and deepening customer connections. In this context, for IBM, the star (and cognitive foundation)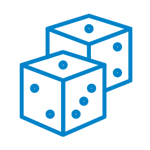 around which everything now orbits is 'Watson' — its machine learning persona (you remember, it's the one that beat the world 'Go' champion and won on Jeopardy). This is AI that can understand data in many forms (images, voice, unstructured text and video), can learn and reason — and can interact conversationally with users (although if you prefer not to talk to it you can still type your questions).
In promoting Amplify this year, IBM had referenced a quote from author/entrepreneur Gary Vaynerchuk that "99 percent of people do not market in the year that we actually live in" (meaning they're using old school techniques & technologies) and promised to show real world applications of Watson for marketers that were being deployed right now — something I was keen to see from my perspective as a marketing technologist. I wasn't disappointed.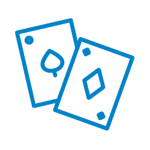 The keynote
The keynote started with tech personality Katie Linendoll continuing the 'this is really happening' theme by talking about how what we were seeing wasn't 18 months off — but "right here, right now". She then followed with a demo of IBM's Watson cognitive solution in action, changing the colour of the room's lighting in real-time based on the 'sentiment' of mobile responses from the audience, before a series of early adopters took the stage to talk about their experience with the Watson Marketing Cloud.
Mindy Grossman, the CEO of the Home Shopping Network (HSN) talked about omni-channel boundary-less retail and the importance of agility — noting that the application of IBM tech had assisted HSN in moving from five year plans to hourly ones. Watson was critical to HSN's future plans she said as it was enabling the company to recognise and engage the "right new customers" and help it identify shoppers buying in one category who would likely buy in another. Adidas omni-channel director Peter Brook spoke about how they used IBM solutions as the driving force behind the company hitting $1B in online sales in 2016.
With India poised to be the world's biggest digital retail space, Diny Markose from Indian lifestyle retailers the Titan Company was particularly interesting — speaking about the decision to deploy IBM Watson customer engagement solutions for its online platform. Markose said personalisation and behavioural analytics were the keys to Titan's online growth, and Watson's ability to factor not just past purchase behaviour but also real-time behaviour (including what products are being looked at most and why carts were being abandoned) to creating personalised offers in real-time as critical to building long-term customer loyalty.
Speaking with Watson
After other notable speakers (including the CEOs of AT&T and Salesforce), IBM user experience director Melanie Butcher demoed Watson in action —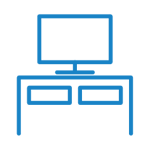 launching the Watson-powered Marketing Assistant and asking it to analyse an email campaign. First up was a 'teachable moment' with Butcher explaining the meaning of a word 'drop' to Watson in the context of campaign analysis. She was using the words 'campaign' and 'drop' interchangeably but when she said 'drop' Watson told her it didn't understand 'drop' in that context. Butcher explained how she used 'drop' when talking in marketing terms. Asked how a campaign was trending, Watson advised it was trending down with poor open rates. Butcher asked for an analysis of the email subject line — specifically its 'sentiment' score. Watson identified the sentiment as 'negative'. Butcher asked Watson to analyse the sentiment of campaigns with higher open rates. The sentiment of the top 3 were all positive. Butcher suggested a new subject line and asked for its sentiment rating. It was positive and Butcher asked Watson to integrate it into the campaign and show her the graphics. Done and done. Written down like this I can appreciate that reader's minds may not be blown, but I have to say the natural interaction between user and machine was impressive. You can view the exchange here.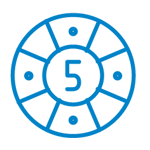 Last up was actor Will Smith. Not the first person to come to mind when talking about Marketing Automation, but like many other speakers, Smith emphasised the 'immediacy' of today's marketplace. In the Hollywood of old, he explained, you could make a rubbish movie (1999's Wild Wild West being his case in point) and even so, still make all your money back in the first weekend before word got around. Today, however, that was no longer the case and real-time reviews on social media could kill a movie in the opening minutes of its first screening. Referring to a recent strategy conversation with movie producers, Smith recalled the following gem, with one exec explaining to him "it's a new world out there, we have to actually make good movies now." Probably a lesson for us all in that.
Key take-outs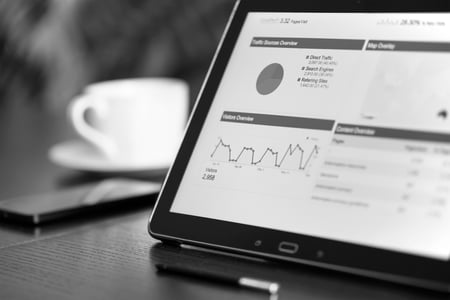 Over the course of the next couple of days I attended a number of sessions — from extending marketing reach by leveraging social media look-a-like audiences, to using digital analytics (web) to drive email and App messages. One of my favourites was a fascinating session from IBM's Weather Company 'Cloudy with a chance of email personalisation', about using weather data to engage and drive results — basically, weather drives demand. It's available, so use it.
Ultimately my key take-outs from Amplify were that from Adidas or AT&T globally, to a New Zealand SME, everyone has the same challenges. Success will come to those who leverage their data across all customer touchpoints, have clear goals, and focus on making incremental measured progress.
Cognitive solutions will assist marketers to do this, not replace them. But ultimately this assistance will redefine how we successfully execute customer engagement. Finally, on the topic of engagement, IBM's Chris Farrell warrants a shout out for doing a fantastic job of getting the Australian and New Zealand contingent of IBM, customers and Business Partners together to share experiences, tips, stories — and the occasional drink. Well it was Vegas.