Today we are living in an extremely challenging macro environment with the rapid spread of the COVID-19 pandemic, which is unsettling and concerning for all. Our heartfelt thoughts go out to those who have been impacted by the virus.
I hold with great pride the culture Datamine has built with our team over the last 25 years. It is one of trust, honesty, empathy, pragmatism and genuine care. This unique culture combined with the loyalty our clients show, year after year, makes us who we are today.
Throughout the Level 4 lockdown, Datamine remains focused on delivering results to our clients, whilst keeping the safety and health of our community top of mind – that's you, our family, our friends and our clients.
As we all work from home over the next four weeks, Datamine's Emergency Preparedness team continues to closely monitor the advice of the World Health Organisation, the Australian Government and New Zealand Government.
We have now implemented the following at Datamine:
Since March 24, the entire Datamine team has been working from home, and we are fully functional as a remote business
All meetings are now being held over video conferencing
We continue to highly encourage our employees to stay at home during lockdown, except for essential needs
A wellness plan is in place for employees to remain supported and healthy while they work remotely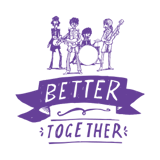 We believe that we are better together, now more so than ever. Our clients are facing new challenges and are under immense pressure to adapt quickly to this unprecedented situation - our job is to help them do that and more. We're focused on delivering results and supporting clients to thrive in this new reality, and beyond.
Datamine remains agile in face of this adversity, with the ability to change how we deliver work to continue providing analytics empowerment to our clients, even from afar. If you have unmet analytical needs, or if you know you've got pain but don't have the bandwidth to pinpoint the issue, we'll work with you to determine where we can support and decide the best approach together.
It is times like this that cause us to be thankful for what we have. We remain in service to you and to our people.
Take care of each other,
Paul O'Connor (Founder & CEO) and the Datamine team